Getting organized in four simple steps.
#1

Sign-up and import your data

Once you have your fruux account, you can easily import all your existing contacts, calendars and tasks. If you want to start with a clean slate that's of course possible, too.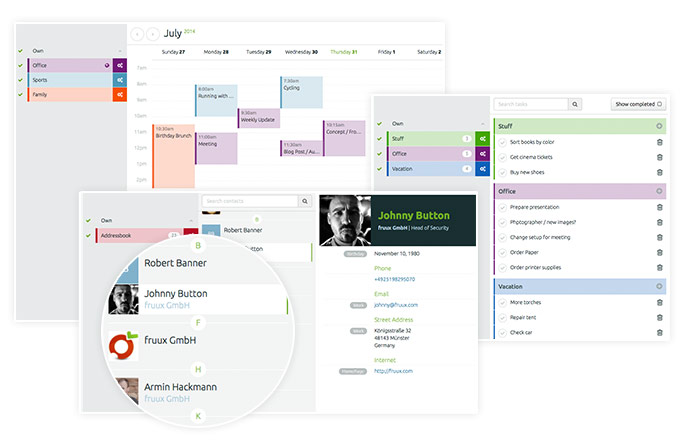 #2

Manage from everywhere

Managing your contacts and working with your calendars and todo-list has never been easier. It works from everywhere with our web app and all of your devices.
#3

Sync with everything

Add a contact on your phone, an appointment on your office computer an item to your todo-list on your tablet - everything will always be available on all of your devices and in all of the apps you use. fruux also syncs with Google and soon many other services. If you are a developer, you can integrate with our API.